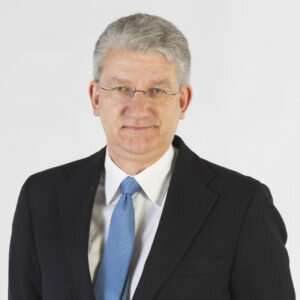 Ceud Mìle Fàilte! A hundred thousand welcomes….
In the fair city of Edinburgh, Scotland's glorious capital, ACC Europe is proud to celebrate incredible growth over a quarter of a century at the 2019 Conference. The role of the in-house lawyer has changed tremendously over these years, from legal advisor to trusted advisor, to change agent and strategic business partner. More than ever in-house lawyers need a broad skill set and just being a good lawyer is no longer enough. We operate in a global legal world with disruptive change prevalent in our businesses and the legal department.
The pace of change is only accelerating, with the rise of Artificial Intelligence and digital automation, legal operations, blockchain and smart contracts, increasing compliance requirements, data privacy, Brexit, cyberwars, and big data as the new oil – to name but a few! At the 2019 Conference you will learn more about what it takes to be a change agent as in-house counsel.
In this current climate, in-house lawyers will benefit from connecting with their peers across Europe and globally, sharing best practices and learning from each other. ACC has successfully connected lawyers in Europe over the past 25 years and strives to further that goal. So join industry leaders and peers in Edinburgh in May, learn to deal effectively with these increasing challenges and make sure you are ready for a bright future as in-house counsel. We look forward to seeing you in Edinburgh!
Hans Albers
ACC Europe President
By in-house counsel, for in-house counsel®
Click here to read more about ACC Europe's leadership and activity